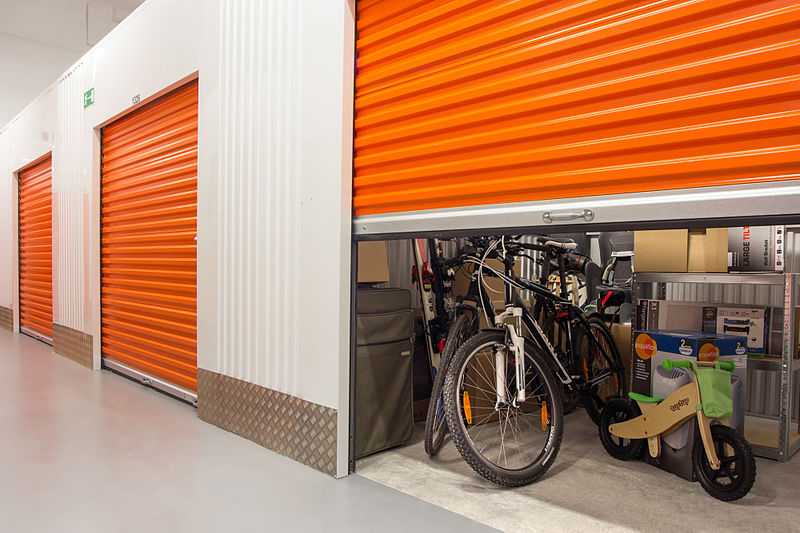 So, you have finally decided to go on an extended holiday after dreaming about it for years. In order to fund this trip of a lifetime, you have decided to rent out your house while you are gone.
While you have left most of your furniture in place, you have plenty of other belongings that you don't want your tenants to touch or potentially steal.
After a brief search, you found some self storage Perth solutions that charge a satisfactory price and offered the amenities that you were looking for.
While you have committed to a locker, you are still uneasy about the idea of putting your entire life into it. To alleviate your fears, these tips for using self storage will help you ensure the integrity and security of your belongings.
1) Spend the extra cash for climate controlled units
When you are perusing self storage options at Perth Metro Storage, it may be tempting to go for a cheap unit. However, if you have any delicate belongings like a guitar, you will want to spend the extra money to get a climate controlled unit.
There are self storage units that have thermostats that you can use to keep your locker at a specific temperature, as well as humidity settings that will keep your space dry enough to prevent your Takamine from warping.
2) Use pallets to lift your belongings off the floor
Most self storage Perth options are facilities that are in great condition. Having said that, there is always the chance that a pipe could burst somewhere, which could lead to your unit getting flooded.
Putting belongings that could be damaged by water on pallets will reduce the chance of these items being ruined, should this happen.
3) Invest in a good lock
Many self-storage firms have on-site security, but you will still want to have a formidable lock just to be safe. It should be able to resist most forms of bolt cutters, and lock pick attempts that defeat simpler models.
4) Label everything
After 12 months away from home, you are not going to remember what is in a given box. As such, put like items in every box that you pack, and then give them a label so that you can transition back into your normal life as quickly as possible when you return.
5) Treat your unit with respect
When you are moving your belongings into your locker, remember that you are renting it from a landlord.
Any damage that is sustained by the walls or the ceiling will be your responsibility. With that in mind, be gentle when moving big and heavy items.
6) Wrap everything in plastic
If you have anything that is exposed to the open air, be sure to wrap it up, as dust and other debris will find its way in if you do not. Don't ask us how this happens … somehow, it just does.
7) Arrange insurance for your locker
As mentioned earlier, unforeseen incidents such as a bursting pipe could endanger the integrity of your belongings.
While major catastrophes such as this are unlikely to occur, having an insurance policy in place will lessen the financial burden of having to replace things that you need once you come home to Perth.
8) Set up a reliable payment plan for your unit
While you are away, you will need to set up an automated payment plan to ensure that the rent is being paid at your self storage locker. A direct debit from your bank account or credit card will do the trick, but be sure not to lapse on your payments, or you might end up seeing your locker on Storage Wars.
9) Treat your belongings to avoid mildew/mold growth
If you do decide to go cheap, know that your locker will be exposed to varying humidity levels. If you put belongings in your locker that are already damp, you will run the risk of coming back to a colony of mold growing on everything.
Make sure that everything goes in dry, and clean certain belongings beforehand with bleach to minimize the risk of any growths popping up.
10) Research the history of the facility you are considering
Before you commit to any self-storage facility, research their past history to check for any problems. Are there been any consumers that have had disputes with them? Have they been raided by robbers?
If there is a long history of problems, then move on to a competitor, even if they are slightly more expensive.