You want to get settled into your new home as soon as possible, but rushing things is a mistake in many ways, including selecting your home insurance. There are some steps to take and things to remember when you're shopping for home insurance. Understanding your home's value, your city requirements, how much you can afford, and what your deductible should be are essential to shopping and comparing for the optimum home insurance.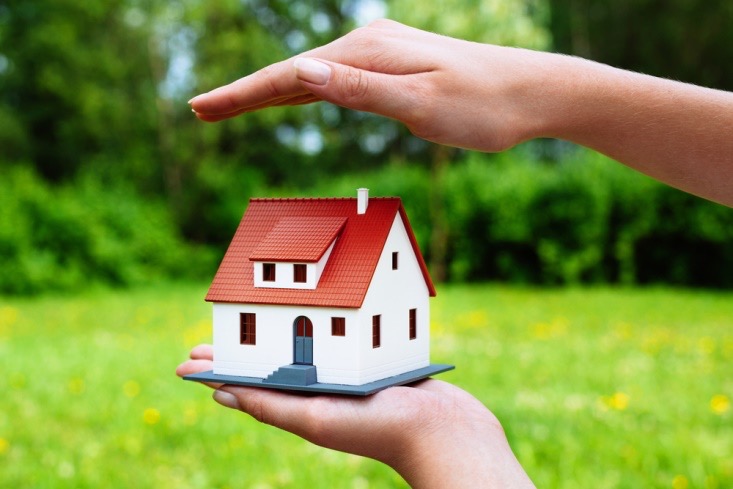 Know Your Home
Your home has overall value, which changes with the market. In addition, your home may be more at risk of certain events than others depending upon its age and location. It's important to get an estimate first for what it would cost to replace your home in its entirety. This includes any land on which it is located and may have additional value. Dwelling coverage is for your home's structure. Other structures may be included, such as sheds. Personal property coverage is for your belongings and liability protects you if someone else is injured at your home.
Then, have a list in hand of the potential incidents and repair costs. Organize them according to likelihood, cost, or both. Additional details and special designs, and upgrades should be added to calculations. Much of this you will have gathered prior to purchasing the home. Make certain and include mortgages and those rates in your calculations, and your home agent can help you with these figures, as well. Estimate changes according to recent market fluctuations, as well.
Know Your Location
Your environment will carry certain risks and benefits to your home. From the state, to the city, to your neighborhood, it's important to know what sort of events may affect your home physically, and financially. Are there potentially damaging weather patterns in your area each year? Will you be located near major highways, public transportation, public venues, etc.? These things affect your home's value, taxes, and what sort of insurance you purchase. Your state or city may recommend companies or agents that understand what's best in your location and can offer competitive rates.
Know What Should Be Covered
Your insurance agent should have you and your home's best interest in mind. However, it's important that you be aware of what you need so that you are not led toward the most expensive insurance, rather than the best insurance. If you know your home and know your location, you should be able to gather all the details of what your insurance must cover. As you make a list of those details, mark which insurance may cover, and which ones you know you need. Go over this list with your agent to create the best home insurance plan for you.
Know Your Bottom Line
What can you afford? That is always a factor. Whether it's the monthly payments or the deductible. Can you afford the deductible if something happens on top of the regular payments? If you can afford a larger deductible, you may be eligible for a lower premium. You probably considered how much you could afford in insurance when you decided how much you were willing to spend on the home. Give yourself some flexibility in your budget, but be careful not to let anyone push you above your maximum. Also, as you research potential companies, watch for discounts that allow you to get what you want at a lower cost than others.
Compare, Compare, Compare
Your agent should help you in comparing, but it never hurts to do your own shopping. Get all the rate quotes from reputable agencies that you can, at least four. Get references, research histories and complaints, and compare prices. Take your time; you may be anxious to finish this process, and understandably so. However, rushing could lead to a complicated situation in which you feel trapped by your insurance carrier. You may want to consider buying your insurance directly, without an agent. This may mean additional savings.
Choosing home insurance is a lengthy process, and it can be stressful. If you want the help, find yourself an agent with whom you're comfortable. Take your time and don't overwork yourself; doing so may lead to the wrong decision as a result of being anxious to be finished. The goal is to find insurance that is as close to perfect for your home as possible.