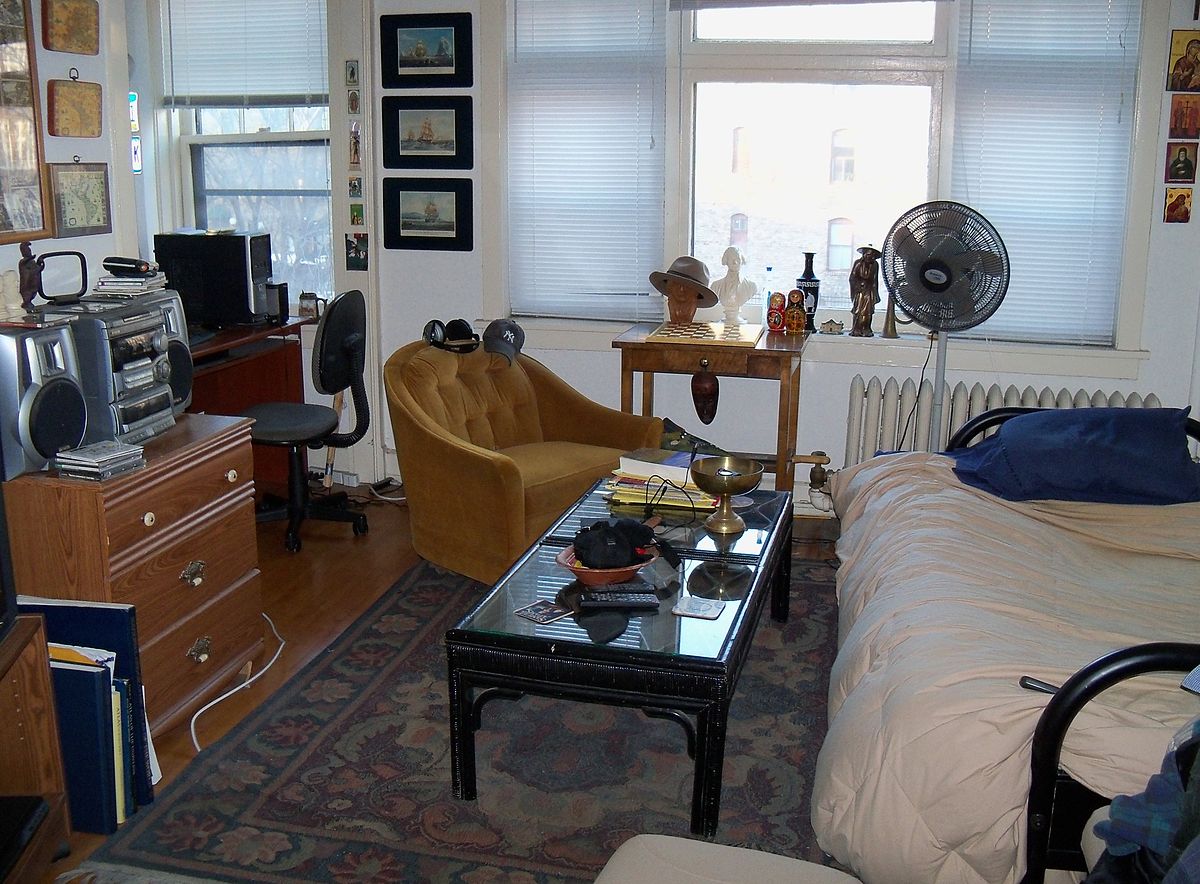 Photo by CC user AlexiusHoratius on Wikimedia Commons
You might have to pay a sizeable sum as a deposit when you move into a rental home, and you'll no doubt want this money back when you leave. Landlords are required to protect tenants' deposits and to return this money as long as the terms of tenancy agreements are adhered to, but they can make deductions due to the non-payment of rent or damage caused to their properties. Most tenancy agreements state that properties have to be returned in the same condition they were let in, but there should be a clause allowing for 'fair wear and tear'.
To help ensure you get your rental deposit back when you move out, it's worth paying attention to the following tips.
Consider taking out tenancy liability insurance
Even if you're careful, there's always a risk that you'll damage your landlord's furnishings, fixtures and fittings. If this happens, you could be asked to pay for the repair or the money may be deducted from your deposit when you leave. A simple way to avoid these outcomes is to take out suitable tenants insurance. For example, you might benefit from getting tenancy liability cover. This form of financial protection ensures that you aren't left counting the cost if you damage your landlord's property.
Fill in the inventory
In the flurry of moving into a new rental home, it's easy to overlook the inventory. This document details everything your landlord provides with their property, including things like furnishings, carpets and appliances. It also records the condition of these items. By checking this document carefully and updating it if necessary, you can make sure you won't be charged for damage that's already occurred. It helps to take photographs to back up any comments you make on the inventory, and you should return this information to your landlord or letting agents as soon as possible.
Double check your contract
Rental agreements differ in terms of what they expect tenants to do in order to get their deposits back in full. For example, some make stipulations like making sure windows are cleaned inside and out. When you're getting ready to leave your rental home, make sure you read your contract carefully so that you don't experience any unexpected deductions to your deposit.
Do a thorough clean – and take photos
Leaving a property in a mess is a sure fire way to anger your landlord and if you do this, you'll almost certainly have money taken off your deposit to pay for a cleaning service. So, when you're gearing up to move out, make sure you factor in enough time to do a thorough clean of each room. It's easiest to do this once you've moved your possessions out. Also, take photos once you've ensured the place is spotless to use as evidence in case your landlord later claims the property was not cleaned properly.
If you follow tips like these, you should be able to protect your rental deposit. However, if your landlord makes deductions that you consider to be unfair, or refuses to repay anything at all, you might have to take legal action. You can find out more about the best ways of doing this online.