When you want to make your home warm, inviting, and comfortable, adding soft furnishings to your space is usually the answer. Carpets, area rugs, and upholstered furniture are a staple in every family home, bringing color and texture to each room, and reflecting the personality of the entire family. However, family homes are prone to messes, stains, and wear and tear, leaving carpets and other soft furnishings abused and damaged. A small measure of care and attention can extend the life and condition of your soft furnishings, though, so keep these maintenance tips in mind as you care for your busy family home.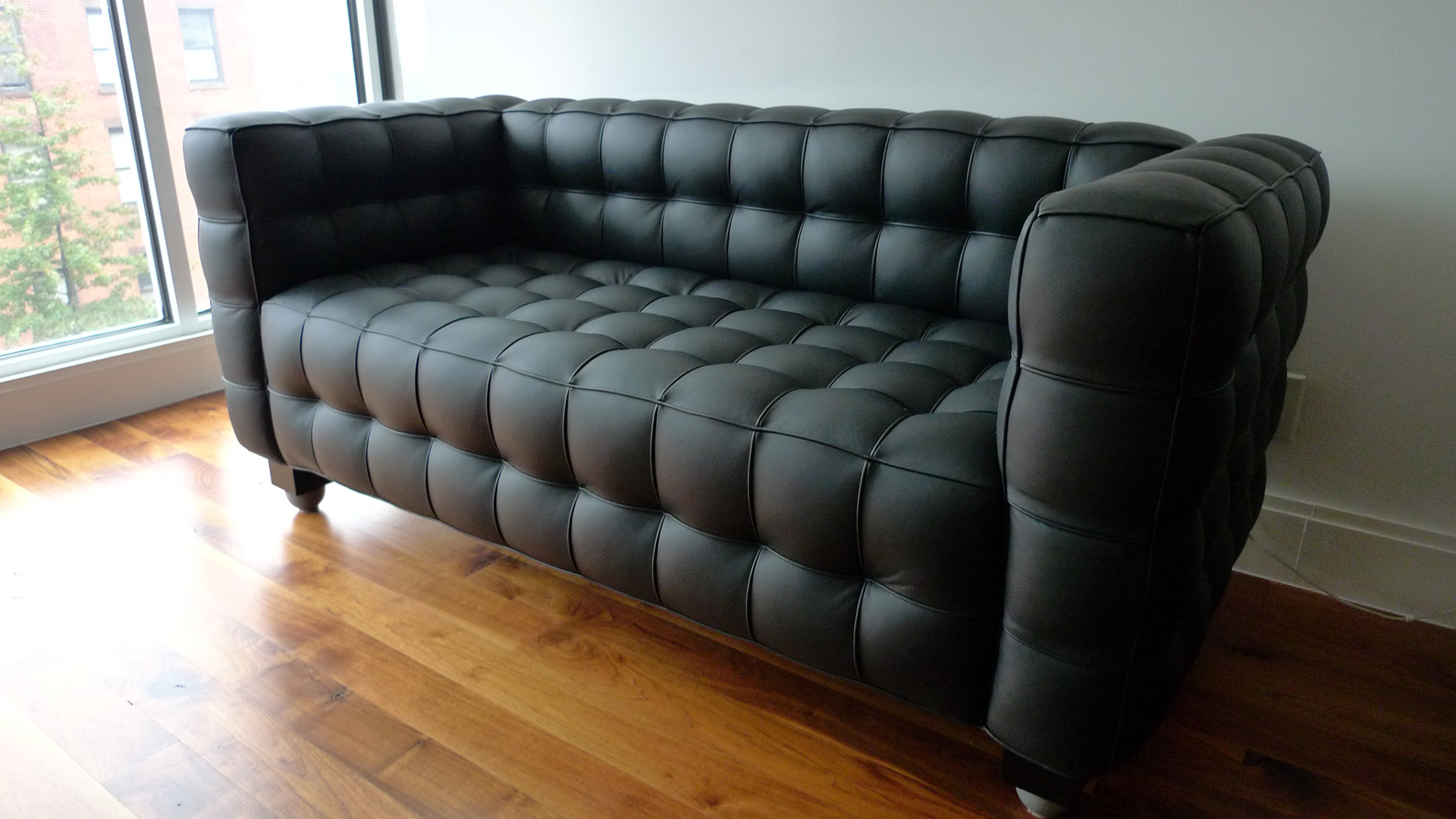 How to love your carpet with the proper care
Carpets and area rugs arguably take the worst beating of any surface in your home. Not only do you have shoes and boots tracking dirt, mud, and other unimaginable things in from the outside world, but you also have the effects of the constant tramping of feet and even the push and pull of moving furniture. Add to that the risk of stains, and your carpets are constantly in danger.
The first defense for your carpets is to clean them regularly and effectively. The technique for vacuuming your carpet will vary depending on the way your carpet is manufactured. Berbers and other types of loop carpet have more delicate weaves to them and therefore should only be vacuumed with suction and not the beater brushes. Pile carpets can withstand the rotation and pull of the beater brushes, so a more heavy-duty vacuuming is beneficial for them. Saxony and textured are good examples of pile carpeting. If you have wool rugs, including many Persian and Oriental area rugs, they are easy to keep clean by vacuuming. Vacuum in one direction only to help preserve the rug's condition. Wool rugs also have a wax coating, so any dirt should vacuum easily from the surface.
Deodorizing your carpets may be a regular necessity, especially if you have pets. Rather than going with a chemical option, you can make your own carpet deodorizer out of baking soda and essential oil, such as a few drops of lavender or orange.
Cleaning your carpets
Stains do happen, even in the most careful household. Spilled food and drink (such as red wine, coffee, or tea), pet stains, grease, mud, and grass can all leave their marks on your carpets. When a stain occurs, treat it immediately. Allowing it to dry may set the stain into the fibers of the carpet, making it all but impossible to remove with even strong stain removers. Blot spills with a neutral-colored cloth or a white paper towel so that dyes are not transferred to the carpet. Blot the spot until it is almost dry.
Depending on the type of stain, you can use specific stain removers that will target the stain and remove it more effectively. For example, cornstarch works well to remove grease stains, while club soda is excellent on red wine and coffee. You can also find many recipes for homemade, environment-friendly cleaners that will clean multiple types of stains without the harsh chemicals and fumes.
At least once or twice per year, have a professional carpet cleaning company such as Action Chem-Dry clean the carpets. Even if you regularly maintain your carpets and rugs, the amount of dirt and contaminants in them may surprise you.
Caring for your upholstery
Sofas, loveseats, chairs, and ottomans also take a beating. Caring for them and keeping them looking good for longer begins with a regular cleaning schedule. Use an upholstery brush, and vacuum all the surfaces regularly to remove dust, lint, and other particles of food and dirt that have found their way onto the fabric. Don't forget to vacuum under the cushions as well to get any bits of food or dirt that could be lurking there.
Staying on top of stains is the key to keeping your fabric-covered furniture fresh and clean. You can make your own upholstery shampoo with a few household ingredients and clean the stained area, or even the entire piece of furniture.
If your family is particularly messy, you may want to invest in more shield-like protection for your furniture. Slip covers are attractive solutions that form a barrier to stains and wear, or you could use an upholstery and fabric protector such as Scotchgard.
When you have a family, children, pets, and daily life can wreak havoc on your carpets and upholstery. Taking proper care of your soft furnishings, and being prepared to treat stains quickly and effectively, will keep your carpets, area rugs, and upholstered furniture looking good for years to come.