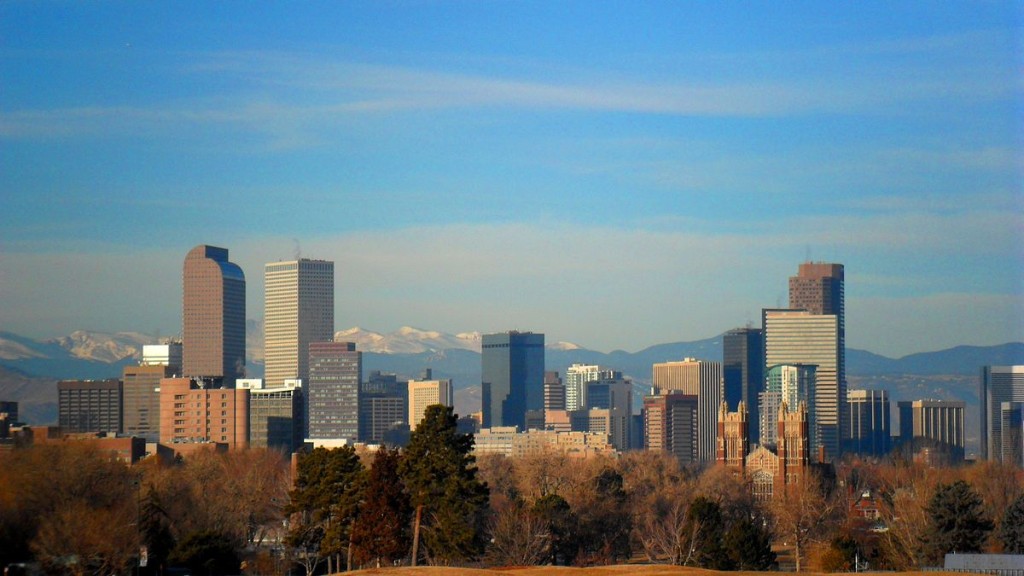 Over the past half decade or so, America has gone through a traumatic time with respect to home prices. Plunging as much as 50% in some markets, it was a trying time for everyone involved in the industry … but time heals all wounds, and right now in 2015, many markets are finally on the upswing again.
What are the best cities in the USA to invest in real estate? Below, we profile three cities that we believe represent solid buys as you begin to redeploy your capital into the property market again for the first time in many years…
1) Denver, Colorado
The mile high city has many things going for it, from its location just east of the Rocky Mountain front, to the energy and mineral-rich deposits that lie deep within its bedrock. The former gives Denver residents an enviable lifestyle compared to those living in other major American metro areas, while the latter supplies an abundant amount of high paying jobs for these same citizens.
The average sale price peaked above $400,000 earlier this year, and while that is pricier than homes in other cities in this list, where else can you find careers that can supply you with high amounts of disposable income, while having a stunning wilderness playground within an hour's drive to the east?
2) Austin, Texas
While Portland, Oregon gets a ton of accolades for being one of America's coolest cities, Austin was the original weird one in the family, as it pioneered the marketing slogan, Keep Austin Weird.
Also known as the Live Music Capital of the World, there's no shortage of culture to go around in the capital city of Texas, and with a stable government workforce, it has established a floor under housing prices that helps to insulate investments in this sector from downturns that are felt more severely elsewhere.
With the continuing good fortunes of Austin's booming high tech industry showing no signs of slowing down, prices here will continue to progress in an upward direction.
3) Atlanta, Georgia
Boasting a diversified economy that draws strength from areas ranging from logisitics (Norfolk Southern) to media (CNN, TBS) to world famous blue chip corporations (Coca-Cola), Atlanta is an excellent city in which to place your bets going forward into the future.
Despite being the Southeast's leading city (and one of the biggest in the USA) for commerce, it bore much of the brunt of the Great Recession, which ravaged home prices over the course of its multi-year run.
Many feel that the intense downward pressure of prices during that period has pushed asking prices below what many homes could be worth over their lifetime. As such, a great buying opportunity exists here, as the median price for a detached home in the host city of 1996 Summer Olympics is presently a mere $170,000.