There is no simpler and more effective way to add a vintage look and style to your home than with accessories. A bit of smart shopping can be the path to a fresh look without the hassle of wholesale redecoration.
Accessories have the power to dramatically change the appearance of your home, especially if the vintage look is what you're after.
Ideally, what you need to do is get good quality essentials in place in each room and then get accessories that can enhance those and give the desired look. There's no point shopping for a new bed from Divan Beds Centre and leaving it there. Make that the centerpiece of your room through accessories.
Here's our top 10 to snap up and use in your home…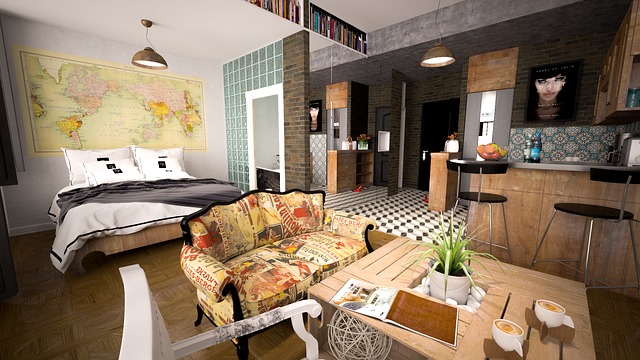 Lampshades
Floral designed lampshades brilliantly create that vintage style feel to any home. The beauty with vintage style lampshades is that they're suitable for many different rooms such as bedrooms, living rooms and even different types of lamps. The right shade can add a vintage feel to an existing stand, for example, for a simple but effective addition.
The Mirror
To create a vintage style you need the right mirror.  Whether it's a small one for the bedroom or larger mirror for the living room, shop around for the ones that have that authentic vintage feel.
Tea Set
A vintage home is incomplete without a tea set. To get the vintage style make sure you buy a tea set with a floral design or polka dots and brandish it every afternoon.
Tea Towel
A floral tea towel can help add a vintage feel and style to any kitchen. It's an easy, no frills way to drape some style into this most functional of rooms.
Drinking Glasses
Rather than opt for a big collection of typical, conventional style glasses, buy a small number of decorative period pieces. They'll add a touch of glamour to your drink – whether it is alcoholic or not.
Jewellery Box
You can keep your jewellery stylishly displayed by popping it in a metallic box. Having this accessory on a dressing room table can be a showpiece bit of vintage that really sets off your room.
Photo Frame
We all like to display our family photos, and a vintage frame can be a really simple way to switch them into a feature that embraces your vintage theme. You can also order vintage themed framed prints online to place in your vintage frames if you want to go for a classic look to match the theme of your design.
Candle Holders
Few items speak vintage style like a middle-aged century looking candle holder. Even if you don't use candles the holders themselves are still a great way to add that vintage effect to a kitchen dining room table.
Wall Clock
Get a practical yet timeless looking vintage style wall clock to spruce up your living room. Hang it up on the wall in a central location so its impact can be fully felt.
Kitchen Gadgets
A retro looking toaster, kettle and even other cooking accessories go a long way to creating a vintage style kitchen. Place the kitchen gadgets in various places throughout the kitchen so they serve a dual practical/style purpose.
Conclusion
Creating a vintage style home doesn't have to be difficult as long as you use to correct accessories and balance them nicely. Spread them across different areas of the home such as kitchen, dining area, living room and more to create an overall balanced vintage style and appearance.